FIRE UP FERTILITY
Are you trying for a baby? 
Struggling to fall pregnant? 
Or just planning a baby in the future? 
Want to get pregnant faster? 
Or prepare for IVF?
READY TO GET BABYFIT?
Maybe you've wept over negative pregnancy tests. Pee-ed on a gazillion sticks.
AND got to the stage where you just don't know what to do next.
It seems your whole life has become a cycle of Folic Acid, timed "quickies" and disappointment …

Your relationship is all about the baby-dance and not talking about it. It's this silent shuffle of baby making activities that no-one is willing to talk about! Where "it" is the not being pregnant again, this month. Walking on eggshells.
You read books. You joined the fertility forums. You scour the internet for any tips, tricks and hacks.
You TRIED most of them.


 You fight back anger and tears when you see couples fall pregnant easily or worse…by accident!

 You want the ground to swallow you up when someone asks when you're going to start churning out kids because you've been together ages/time is running out/you'd make great parents/I want to be a Granny.

 You know they mean well, but you'd cheerfully punch the next person who says "Hey relax and it's bound to happen".

 You feel guilty because you have a condition that might make conceiving more tricky.

 You feel guilty when it's your partner and you secretly wish they didn't have a "problem".  Maybe not even that secretly.

 You feel guilty that you've not been able to make the changes you know could help … like lose weight, quit smoking, reduce stress.

 You dread your period coming every month. You dread even more having to tell your partner and watch them try to pretend it's all okay.

 You can't help feel jealous, angry and upset when someone else announces they're pregnant.

 You spent huge amounts of time, money and what seems like the last crumbs of your sanity trying to have a baby.

 You spent YEARS desperate NOT to wind up pregnant and now you'd do ANYTHING to get pregnant?

 You think "Why can't we have a baby? It's not fair."

  Holiday times like Christmas are really bitter sweet for you – all those photos of babies dressed as Santa's Little Elves.

 Maybe you've been living life in the fast line and KNOW that you should clean up your act before you actually START baby-making.

WHAT ABOUT THE JOURNEY SO FAR?

 The frustration of "unexplained fertility"

 The sadness of miscarriage.

 The "labels" you've been given like PCOS, Endometriosis or sperm issues weighing heavy around your neck like an Alabatross.

 The disbelief when you already have a child and yearn for another, but can't seem to fall pregnant AGAIN.

 The "misspent youth" and now you're desperate for help to improve your lifestyle to get baby ready.

 The biological clock ticking loudly in your head.

 The stick peeing. The negative pregnancy tests.

 The hoping that those little twinges in your tummy are IT this time.

 The ever so well meaning advice that makes you want to scream.

 The poking, prodding and procedures. Legs in stirrups. Deposits in cups. The tests and results.

 The round or roundS of IVF.

Looking at all the options and wondering what to do for the best.  
It's taken over EVERYTHING and it's exhausting.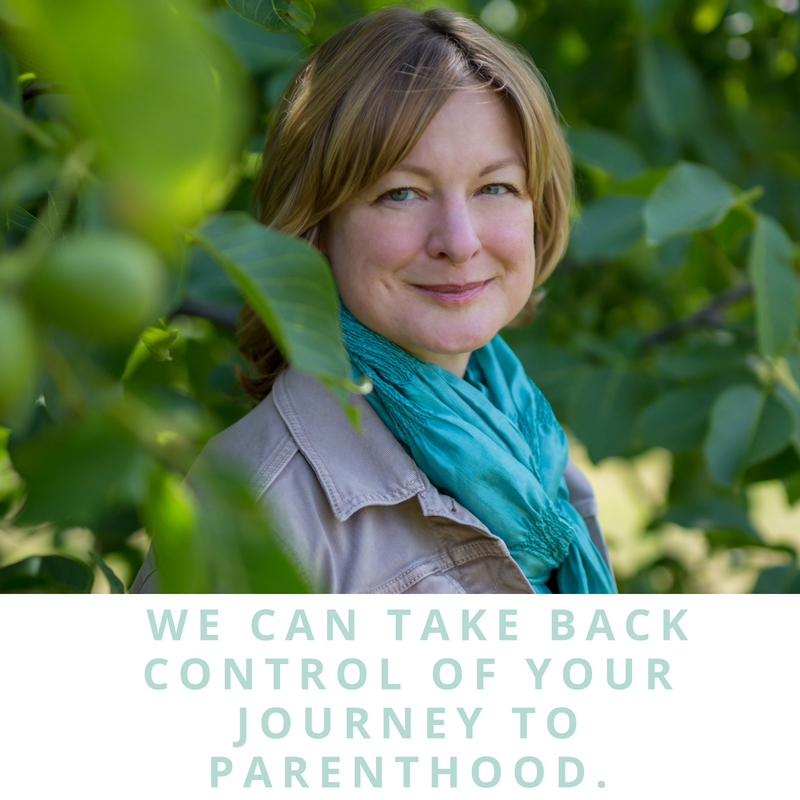 TAKING BACK CONTROL

 Can you imagine how fantastic it would be to feel IN CONTROL of the journey?

 To feel safe in the knowledge that you and your partner are doing the best that you can to boost your natural fertility.

 To make fertility-friendly choices without feeling like life is all about scoffing kale and pee-ing on sticks.

 To have support and encouragement every step of the way from someone who treats your journey as unique.

 To shift the focus to looking after YOU rather than on your future baby.

 Picture your health and vitality improving.

 In turn, boosting your natural fertility.

SAY GOODBYE TO :-

 Mind-boggling confusion about what to eat and what to do to improve your chances of a baby naturally or via IVF.

 Ancient and modern myths on women's cycles, getting pregnant faster and how to have a happy, healthy baby.

 The frustration of knowing what you SHOULD do, but not knowing where to start or how to keep up healthy habits.

 Lifestyle choices that actually harm health and fertility.

 Feeling unsupported and struggling.

 Or worse, treated just like every other couple on the fertility Merry-Go-Round.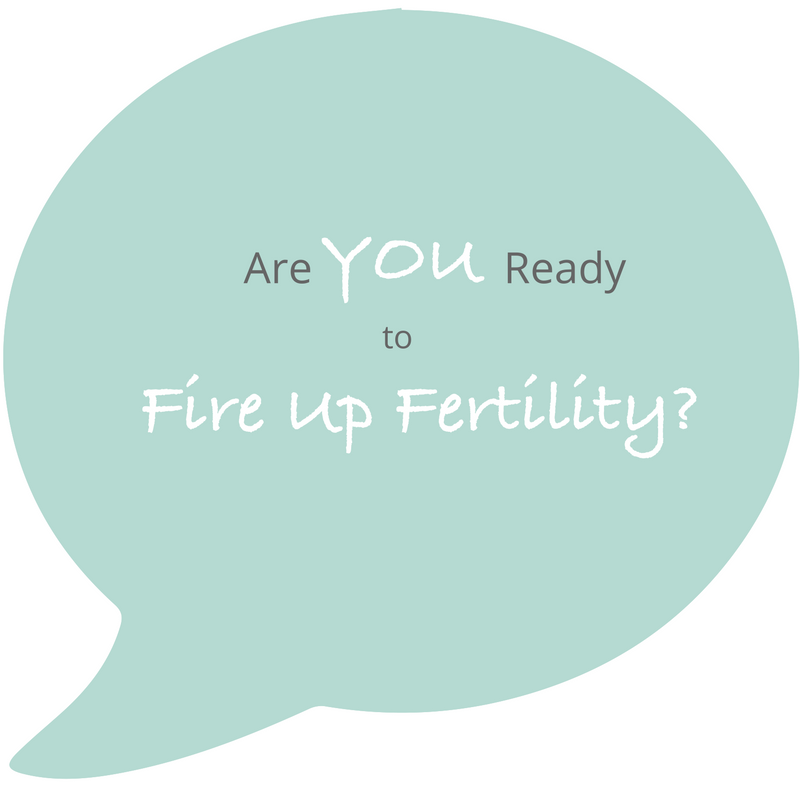 Most couples don't know the simple secrets of self-care to fire up fertility.
DON'T WORRY – MY HELP IS AT HAND.
I want you to give you all the INFORMATION you need to boost fertility naturally AND a safe and encouraging environment that supports TRANSFORMATION…to really take control of your health and fertility.
TOGETHER, we can make that happen.
IS IT REALLY YOUR TIME TO FIRE UP FERTILITY?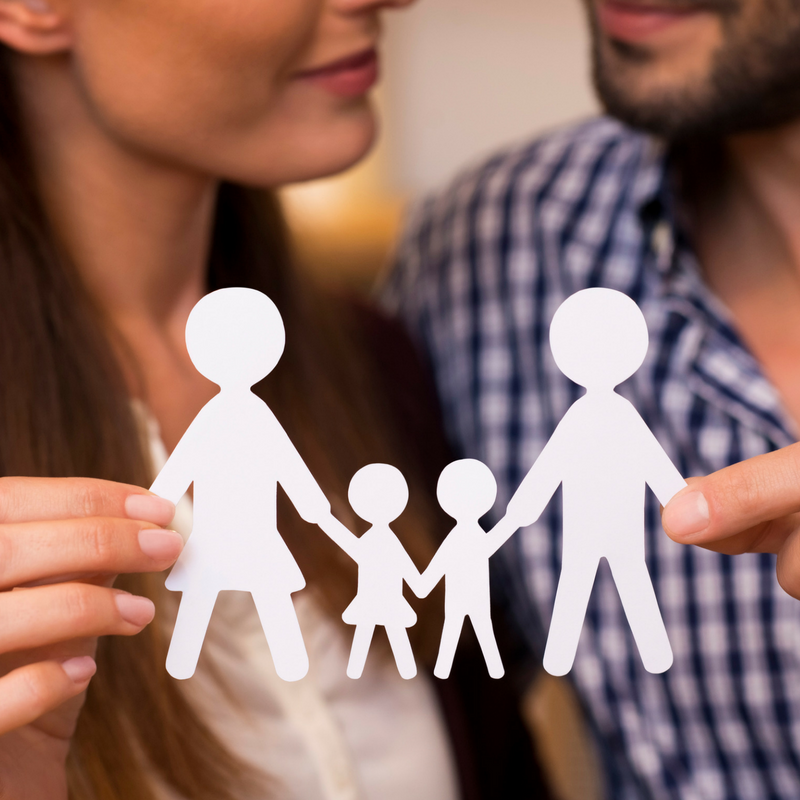 My fab online programme is called Fire Up Fertility.  We'll cover:-
Welcome
Programme welcome
How to access and use the course online "classroom" and closed Facebook Group.
Why it's not just about having a baby- it's about having the happiest, healthiest baby possible.
Prework 
How to get the very most from the course
Setting your own goals (hint: it's not as simple as "get pregnant")
Setting yourself up for success
The "Little Book of Me"
Getting into a good headspace
Introduction to pre-conception care
Your age – the elephant in the room (hint: it needn't be the "elephant")
Cheeky challenge (optional)
Module 1 – Eat to Fire Up Fertility
Why bother eating for fertility?
The basics of a fertility-friendly diet
The nitty gritty of a fertility friendly diet
Nutrients to fire up fertility
The evils of sugar
Fertility-friendly shopping
Fertility-friendly cooking, food prep and storage
The skinny on supplements to fire up fertility (hint: it's not all about the Folic Acid)
Cheeky challenge (optional)
Module 2 – Lifestyle Choices to Fire Up Fertility
Why bother changing lifestyle choices?
Alcohol and firing up fertility
Caffeine and firing up fertility
Medications and firing up fertility
Street drugs and firing up fertility
Smoking and firing up fertility
Exercise and firing up fertility
Weight and firing up fertility
Cheeky challenge (optional)
Module 3 – Detox Your Life to Fire Up Fertility
What is "detoxing my life" and why bother?
How to eat and cook clean
How to "detox" your home
Your job, how it can impact fertility and reducing risks
The dangers lurking in your bathroom cabinet
Cheeky challenge (optional)
Module 4 – Take Care of General Health to Fire Up Fertility
Why bother and what does it have to do with fertility anyway?
Trouble down below?
General health conditions that can affect fertility
"Health warning" from me!
Cheeky challenge (optional)
Module 5 – Chillax to Fire Up Fertility
Why bother to chill out?
Sleep to fire up fertility
Reduce stress to fire up fertility
The stress of the journey and what to do about it
Professional fertility support
Complementary therapies and fertility support
Cheeky challenge (optional)
Module 6 – Ovulation, Sex, Intimacy and Fertility
Myth busting
The lowdown on ovulation
Let's talk about sex baby
Your relationship and how to protect it
Cheeky challenge (optional)
Module 7 – Tests for Fertility 
Why bother with tests and when should I consider them?
Tests for women
Tests for men
Cheeky challenge (optional)
Module 8 – Review
What did you get from the course?
Let's reviewing your progress
What lessons did you learn?
How's your headspace?
Where do you go from here?
Bonuses
These include my mini course "ovulation for pregnancy", relaxation audios, fertility meditations, tips on staying positive and sane throughout the journey, other expert interviews and much more!
Modules are released fortnightly to give you plenty of time to take it in and start to make any small changes to boost fertility.
WHAT'S AN ONLINE PROGRAMME?
Online programmes are fab.
I have designed my online programmes to be a constant support to women and couples. I teach you through videos, workbook and audios which you access through an online membership site. You can get access to any of your courses 24/7, 365 days year from anywhere in the world on your computer, tablet or smart phone. 

Can't sleep? Log on in your PJs with a cuppa at 3am in the morning!
Going away and want to have some me time? You can download content before you go to watch and listen later.
Facing a long commute? Put the headphones in and learn stuff as the train takes the strain. Safe in the knowledge that no-one knows what you're listening to.
My online programmes also come with safe, private, closed Facebook Groups, filled with people who get it.
INVESTMENT 
The course is £497
AND you can pay in 1, 3 or 10 instalments.
That's under £50 a month for 10 months… to get baby-fit AND belong to your own supportive community.
A frothy coffee every day costs more than that!
The Course Is For You If…

 You're trying to get pregnant naturally or via IVF OR you're struggling to fall pregnant naturally or via IVF OR you have been living life in the fast lane and you want to get baby-fit before you even start to try.

 You really would do ANYTHING to have a happy, healthy baby. Preconception care only boosts your natural fertility, if you actually make the effort.

 You can support and encourage other people on similar journey's. I want to create and maintain a safe, supportive online group for people to share their experiences without judgement.
The Course Is Not For You If …

 You're a bit half-hearted. And not ready to make changes yet. Firing up fertility will take effort – AND on both your parts, ideally. I don't want anyone to feel they wasted their time and money. Do come back when you're ready and willing. You'll be very welcome.

 You can't dig deep and wish others well if they make different choices to you and especially if they happen to fall pregnant before you do. My online groups are nurturing, warm and fuzzy places. There's no guilt, shame or blame.
WHY SHOULD YOU LISTEN TO ME?
I am Kathy Payne – Natural Health and Fertility Coach.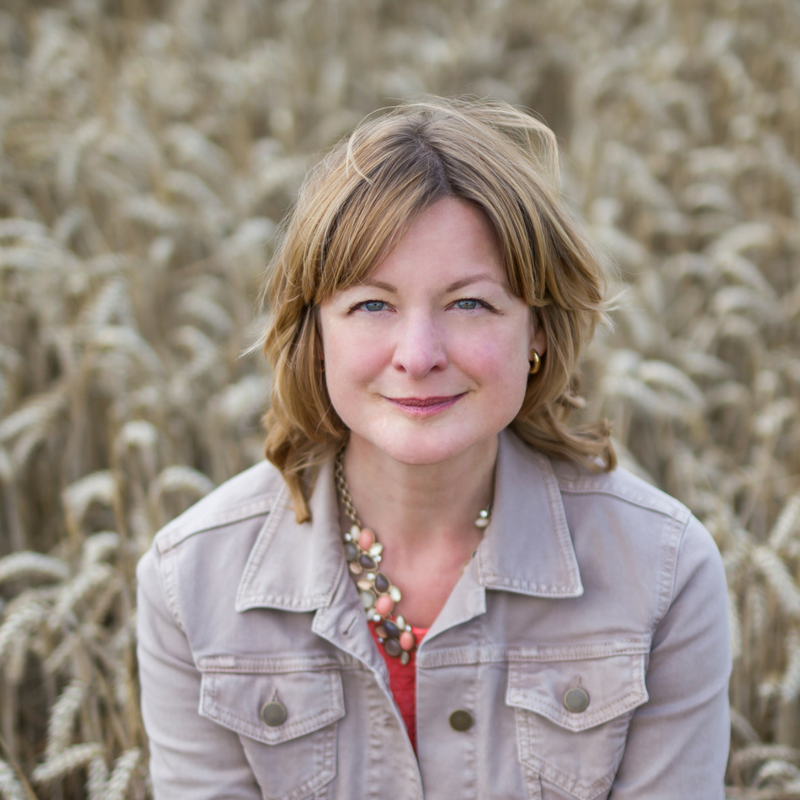 I've been trained by Foresight (The Association for the Promotion of Preconception Care) a UK charity who have been helping couples boost fertility and have happy, healthy babies for around 40 years. I'm one of very few RECOGNISED practitioners.
Some of the world's most well-known natural fertility coaches were originally trained by Foresight back in the day.
I am a regular expert contributor to Fertility Road Magazine – a print and online magazine for people trying to get pregnant.

I'm also a Certified Health Coach and Homeopath.
But don't just listen to me…
WHAT OTHERS SAY
"Kathy is fantastic! She makes me feel normal and isn't preachy or judgey when she is giving fertility advice. I have been working with Kathy for a while now on personal fertility issues my husband and I are facing and she has been wonderful. She has been someone I could turn to and feel totally comfortable with talking about an uncomfortable situation. She has such a warming and personable way about her that instantly makes me feel at ease. She speaks in plain English and very clearly knows her stuff! I have also taken one of Kathy's online programmes and the content she provides is fantastic. Easy to follow and easy to implement. In this difficult time personally, Kathy has been there to help, not to judge. She has been there to give advice in a warm, heartfelt way and she has made the journey easier for me and therefore for my husband. We are still to fall pregnant but I know following Kathy's advice we will have a better chance. There is no guarantees with anything, but having someone to turn to and know you can trust when you need to makes the journey easier."  – Ms E.
"Kathy is a fountain of knowledge and advice about all aspects of health and wellbeing. I've been supported by her for many years now, first to help successfully clear my acne during the lead up to our wedding and now with my husband on our fertility journey. Although we have yet to conceive, Kathy's free resources have given us a solid foundation who build on and by following her guidelines on diet and lifestyle we know we are giving ourselves the best chance of conceiving a healthy baby very soon! Kathy is always happy to provide advice and support, whether that be a shoulder to cry on or a friendly smile when you need one!" Ms S.
"We joined your group (Footsteps to Fertility) back in March/April time after trying for a baby for some time!
We read all your blogs and articles with great interest and made a joint decision to follow all your advise! We cut out all refined sugars and processed foods and ate a nutritious wholesome fertility diet (and managed to lose some weight in the process) we stopped using plastic containers and invested in some great Kilner jars instead ( yes my colleagues thought I was mad!) we cut out our occasional alcohol consumption completely, started going to bed earlier and getting a proper nights sleep, taking vitamins and regular exercise; all of which seemed like a sacrifice at the time but soon became norm for us and boy did we feel better for it!
We followed your 7 Steps to Boost Fertility (FREE mini course) and stopped beating ourselves up every month when we weren't pregnant!
Then totally out of the blue after over a year of disappointments we finally had our positive pregnancy test 
🎉 I'm now 22 weeks along and finally feeling confident enough to share our news!
If it wasn't for your lovely safe haven and the kick up the bum we needed I don't think we'd be looking forward to our little bundle! Sacrifice …YES! worth it …MOST DEFINITELY! Thank you from the bottom of our hearts xx " Ms R.

"Yeah But" You Say …
It's a Lot of Money.
Trust me, it's a LOT of teaching.  Knowledge that you'll have forever. Knowledge that will help fire up natural fertility
PLUS my support and encouragement in a private Facebook group starting at sign up and ongoing. I'm there to answer YOUR questions.
AND you get access to all of it for the lifetime of the programme.
I also have to point out that it's much cheaper than funding a round of IVF.
To make it VERY affordable, you can pay in 1, 3 or 10 instalments.
There's No Guarantee
You're right.  No-one can guarantee you a baby. Not me. No-one. Ever. Not even some fancy-pants fertility clinic. Sorry for the truth bomb.
I can say that if you BOTH follow my tips to the letter, you will boost your own health and therefore natural fertility.
My Journey is My Business
I hear you. Every couple's journey to parenthood is unique. Every couple is special.
And it is no-one's business unless you choose to share it.
No-one but me knows if you signed up for the programme.
No-one else can "see" you in the classroom.  You can watch at home. You can download and listen to the audio on earphones.
Of course, in the private Facebook Group, other members will "see" you.  But it's a secret group.
Sign Up Now
If you're ready to Fire Up Fertility, grab your spot now.
I can't wait to get started.  Can you?

I really look forward to seeing you in the Facebook Group.  And to firing up fertility.
Love, Kathy x