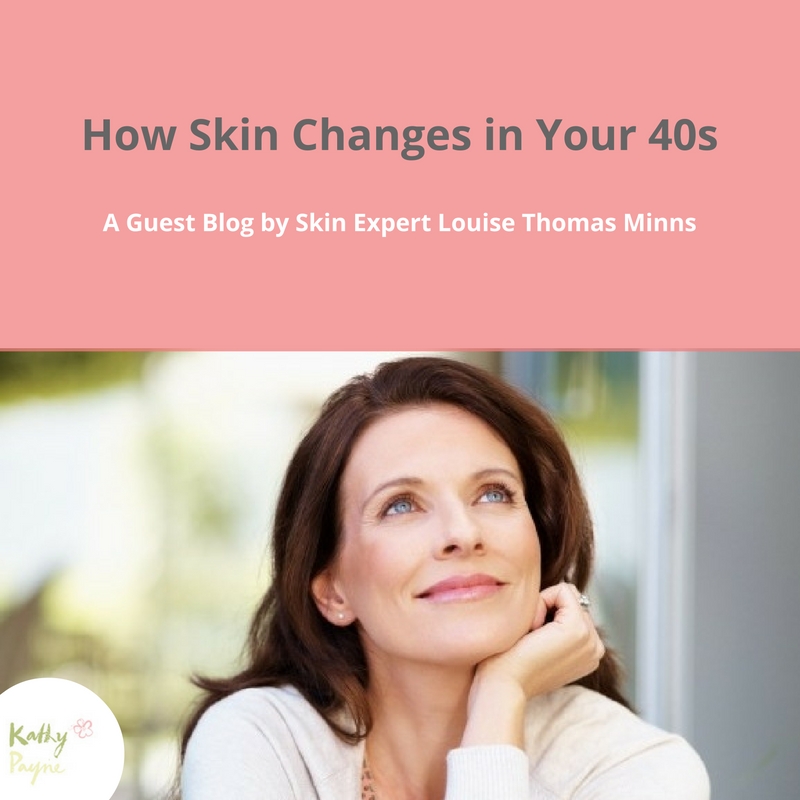 How Skin Changes in Your 40s
What's going on.
Our 40s are often called the peri-menopausal years. Oestrogen levels start to decline. Fat cells store oestrogen. Skin changes. Skin starts to lose its tone and can become drier as oestrogen drops.
Oestrogen is also a natural anti-inflammatory, so it's not surprising that skin can become much more sensitive.
You may notice redness and dilated capillaries in your 40s too. If you have telangectasia (dilated capillaries) consider having them treated using a gentle diathermy current.  But prevention is key. Use sunscreen daily plus topical Vit C  – it will help.
If your skin health has not been part of your agenda, now is the time to start. Its never too late to achieve skin health. Our 3D approach at U & your Skin combines topical applications of vitamins,  dietary antioxidants from food and looking at you holistically, to create an ideal environment to maintain youthful skin.
At home I love...
Elena Rubin Biogenisis Serum is packed with potent skin protecting anti oxidants and youth giving peptides, including one from a Nobel prize winner.  It ticks all the boxes for those menopausal skin changes.
Professional treatments:
When skin changes, it's good to get professional support.
At our Skin Lounge, our Super Facial really delivers. We exfoliate deeply,  incorporating ultrasonic technology. It helps gently peel, lift, tone, firm and drive active ingredients into the skin. We use DermaLux light to rejuvenate and soften lines, deep tissue massage and skin balancing reflexology during your 1 hour 45 minutes on the couch.
Skin Tips for the 40's:
– Don't neglect your neck. Make sure you apply your moisturiser with sunscreen to your neck and the sides of your neck every day!
– Don't skimp on your sleep! Aim for at least 8 hours of quality sleep switching off all technology at least 30 minutes before hitting the sack.
– Eat lots of dark green veg, blueberries, tomatoes and drink Matcha Tea (does contain caffeine) to feed the skin antioxidants from within.
– Keep exercising! Build in some Yoga, Pilates and strength training to improve muscle tone as well as some cardio boosts.
– No going to bed with make up on! There is no getting away with this cardinal sin now especially as your skin maybe more sensitised. Cleanse away those impurities.
– Avoid abrasive scrubs when exfoliating. These can be too aggressive for the skin during this time.
Love Louise x
Louise Thomas-Minns has a passion for skincare.  It began at a very early age and was inspired by her own personal journey with acne and bad skin, both as a teenager and a young adult.
She is keenly interested in ingredient technology and innovation in skin care.
She has developed her own signature 3D approach to skin care.  It incorporates scientific, nutritional and holistic methods perfectly designed to nurture skin back to health.
The U and Your Skin Lounge is in Norwich, Norfolk, UK.
www.uandyourskin.co.uk
Uandyourskin features on Facebook, Twitter and Instagram.