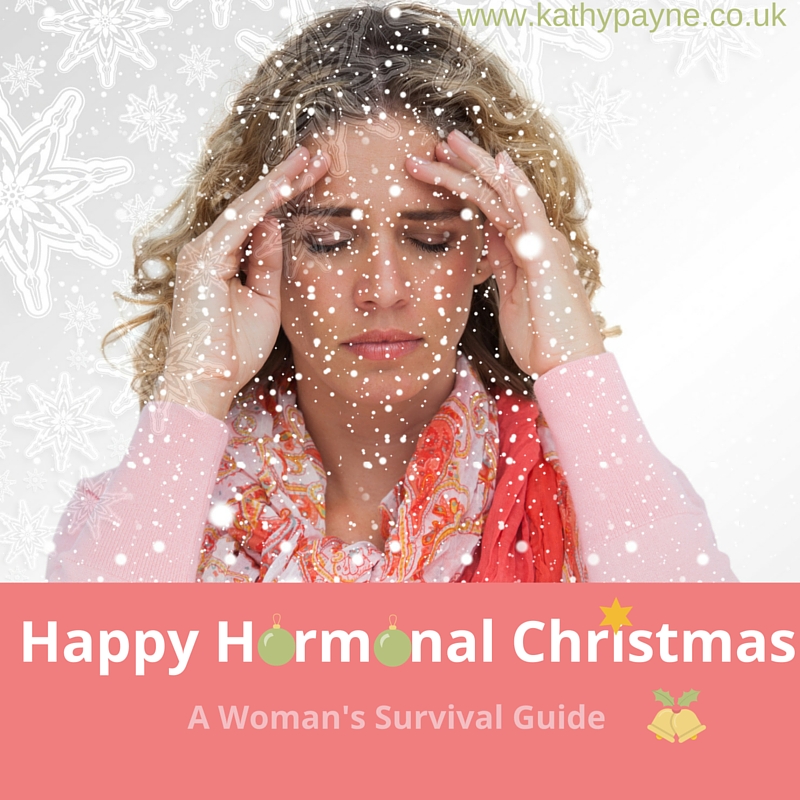 Happy Hormonal Christmas – A Woman's Survival Guide.
I have a confession. Sitting here, I'm harassed, hacked-off and craving chocolate.
The reason?
Mainly CHRISTMAS!
I spent yesterday wrapping presents (a job I dislike only slightly less than supermarket shopping), writing cards and then queueing in the Post Office.  At least the cashier was smiley, as opposed to my full-on Grinch.  No cashiers were harmed in the posting of mail.
I spent this morning using Amazon ITALY.  My Italian is very limited. A couple of frustrating hours trying to spread Christmas cheer to our lovely nephews and niece. I have my finger crossed that
a) I ordered the correct things and sent them to the right place
b) they get there in time
c) I'm not sobbing by lunchtime.  More BOO HOO HOO than HO HO HO.
Yes, it really IS beginning to look a lot like Christmas. It's not that I'm The Wicked Queen from your fave panto, it's just there is no time of year like this.
There's shopping, wrapping, writing, inviting, cooking, cleaning, hostessing, partying, taxi-ing, socialising …not to mention the over-indulging, family feuding and fretting over how you'll pay for it all. Am I right?
So to restore all us girls to happiness and harmony, I've come up with my Happy Hormonal Christmas – A Woman's Survival Guide.  Let's banish stress and cortisol and spread the love and oxytocin!
Basically, it's top tips to have yourself a Merry Little Christmas.   A Happy Hormonal Christmas.
1.  Eat Yourself Merry and Bright
Christmas doesn't have to be about eating your own bodyweight in festive fare, then scoffing a whole box of After Eights at one sitting and washing it down with a half pint of Baileys Irish Cream. Just because "it's Christmas".
You will feel so much better following the 80/20 rule.  A.k.a. all good things in moderation. Eat for nutrition at least 80% of the time.
Mostly choose good protein (meat, fish , tofu, legumes), veggies, fruits, nuts (unsalted!) and seeds. Choose whole grains in moderation.
ALL to avoid hormonal insulin spikes, rollercoaster energy and moodswings.
Watch the amount of sugar you're taking in – and ALCOHOL counts – to avoid the same spikes and swings. AND reduce strain on your poor digestive system.
Read labels to see if the ingredients are natural and healthy.
Christmas dinner in the Payne house will be organic meat with heaps of veggies – some of which will be roasted in a small amount of good fats. Ooh and home-made gravy. Dessert is Christmas spiced poached pears. Yummy.  Festive. Healthier than most.  Not at all Scrooge-like.
Eating well will also make sure you're not spilling over your jeans by January. For Christmas Without Weight Gain, read my secrets.
2.  Get and Spread The Comfort and Joy
Christmas can be the best of times … and worst of times.
We're supposed to feel Joy to the World? Yet, it's a time when we can feel stressed, low and lonely.
All of which can lead to self-sabotaging behaviour – comfort eating, drinking too much, shopping 'til we drop, snogging someone inappropriate at the Office party.
All of this things may give us a short-term buzz of pleasure hormone dopamine, but it's not really happiness or joy.
Take comfort food, for example. Full of carbs usually.  They raise body heat and insulin and give you a nice, warm feeling.   Festive cheer even.  No wonder we reach for the mince pies and stollen.  Too much insulin can cause "crashes" of energy and mood, though.
For real "comfort" maybe watch a feel good movie like It's A Wonderful Life and get yourself a massive dose of the happiness hormone, serotonin.  Or get some big old belly laughs with Home Alone.
Maybe spread the joy yourself and donate time or things to charities and other great causes. Even visiting someone who may be lonely or vulnerable.  That's what the hyped John Lewis Man on the Moon advert is really all about.
If the strain of prepping for Santa is all to much, read more on how to beat those seasonal mood swings and stress.  Yes, lower your cortisol levels and have a Happy Hormonal Christmas.
3.  Sleep in the "Sleeps 'Til Christmas"
How many sleeps 'til Christmas? Well, 8 when I first wrote this actually.
But are you actually get enough good quality sleep each night for a Happy Hormonal Christmas?
It's a busy time of year. Don't be tempted to burn your Christmas Candle at both ends.  Try to get in a few early nights for the sake of your energy levels, moods and general health.
If you're waking in the middle of the night mentally making your Chrimbo card  list or fretting about your solo at the Carol Concert, it's perhaps a little seasonal stress.  Raising your level of stress hormone cortisol.
Or it could be hormonal.  Sex hormones.
Hormonal changes can wreck sleep. AND lack of sleep can affect hormone levels.  Vicious cycle.
So when hormone levels spike or drop — during your cycle, during and after pregnancy and  around menopause – you may experience sleep problems.
Get more top tips on getting more sleep and helping your hormones in this fab blog.
4.   It's a Time for Giving … so delegate!
Yes, Christmas IS a time for giving, so give someone else a chore or two to cross off the list.
There is no need to do the work of Santa and ALL his helpers when you have family, friends, neighbours, co-workers…
Not only will it lighten your load but it will involve others, giving them the warm, fuzzy, serotonin, happiness glow of having helped.  You'll have happiness and harmony rather than feeling all hormone-y. Double bubble.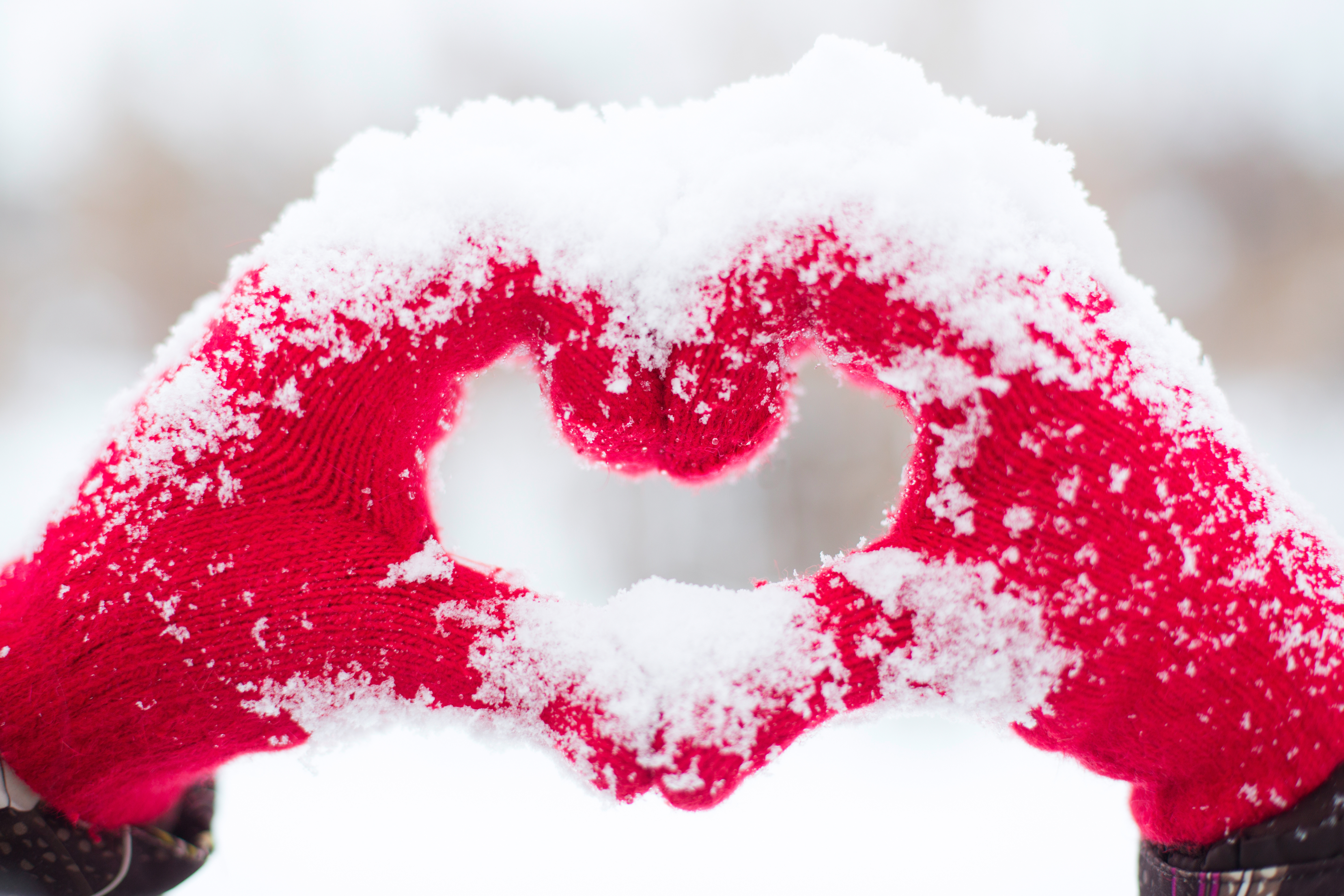 Leaving you free to do some Chrimbo chillaxing.  Reading.  Watching cheesey films. Kicking up leaves wearing wellies in the woods.  Building a s snowman (it's a winter "heatwave" here, by the way).
Of course, people won't do it the same as you would, but it will be done.  It'll be different.  It will be great.  Nothing has to be perfect, it just has to be good enough.  No-one will be arrested for Crimes Against Christmas if they "ruin" the brussels sprouts.
Remember Frozen? "Let it go, let it go…".  You catch my drift.   You'll release and spread that little old love hormone oxytocin by spreading all that love, trust and community.
5.  BE Present ..rather than give presents
Well, you can give and receive pressies too. I mean seize the opportunity. Enjoy every moment.  Create great memories.
And that doesn't mean you have to conform to the chocolate box view of Christmas.  There is no one right way to "do" Christmas.
Help in a soup kitchen.
Walk on the beach.
Look after someone's house and animals and pretend you're on holiday.
Eat Lasksa. Minestrone. Guacamole.
Spend time with the people you really care about.  Or don't.  Hole up in your cave reading your favourite books, restoring your energy and wallowing in your bliss.
Lower cortisol. Increase serotonin and oxytocin. Manage haywire hormones.
Have Yourself A Merry Little Christmas. However you choose to spend it.
I'm off to take a large dose of my own guidance.
Love, Kathy x